Yesterday I was in Brooklyn Museum with a Central Park Sketch Meetup group. Unfortunately, I could not stay long there, so I only finished 2 pieces. These are sculpture drawings. One is a slave and another one is young faun. There are many beautiful sculptures in Brooklyn Museum. I hope I will have time to return to the museum and draw some of them.
I realized that my sketchbook is too small for this kind of work (only 5.5 in by 9 in), so I am buying a new larger one! So next time, I will be more prepared. I need to remember to take an eraser with me next time too!
Nevertheless, I enjoyed drawing very much!
Originals:
http://www.brooklynmuseum.org/opencollection/objects/1130/The_Greek_Slave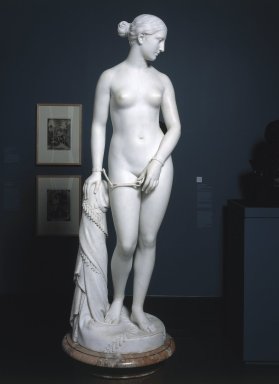 http://www.brooklynmuseum.org/opencollection/objects/299/Seated_Faun/image/4888/image